Salesforce Marketing Cloud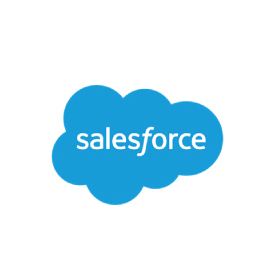 Seamlessly connect your company's marketing efforts with sales and service
Helps with
Consumer & Market Insights
Customer Service
Brand Monitoring
Social Marketing
Salesforce Marketing Cloud is the only application that seamlessly connects a company's marketing efforts with sales and service. Social Studio, the social media product from the Salesforce Marketing Cloud, delivers brands one social marketing suite to listen, publish, engage, and advertise on Twitter. Active Audiences enables marketers to advertise on Twitter based on a single view of their customer, connecting CRM data from across channels to support the customer journey with tailored audiences advertising.
With Social Studio, brands and agencies can:
Social marketing, built for Salesforce
Social Studio is a single application for social marketing that helps you build more meaningful relationships with customers, and analyze data with powerful dashboards. Native integrations to your existing Salesforce setup are built in, whatever you're using - Sales Cloud, Service Cloud or Marketing Cloud. The built-in Salesforce Customer Connector gives you a 360° view of your customers, in addition to their Twitter engagement. Governance, audit trails, compliance and trust are built into a suite that's easy to learn and use.
Personalize on social and beyond
Salesforce's social products natively connect to the world's #1 CRM, so you can instantly see a 360° degree view of your customers - not just their social history. Social insights are surfaced not just through marketing channels, but across the Salesforce Customer 360 platform in sales and service as well.
Unlock the power of social data
Understand social signals from your customers' Tweets and personalize their entire journey, even on other channels like email or live chat. Whether you observe social signals through automation or by communicating with them on Twitter, these signals are the building blocks for personalizing an amazing, yet consistent customer experience across all channels.
Create more relevant and effective advertising with Advertising Studio
With Advertising Studio, brands can connect Twitter tailored audiences to the single view of customers in Salesforce. Advertising can also be triggered based on a cross-channel view of the customer, based on in-store, online, mobile, or other channel behaviors. Brands can also analyze conversations on Twitter and use precise segmentation to create unique targeting segments based on what customers are talking about.
Ready to get started? Fill out the form below.
Unsure which partner to pick? Our team can help.