NTT Data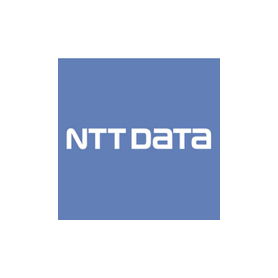 Cross-analyze Twitter data with customer data from internal, proprietary, or other sources
Helps with
Consumer & Market Insights
Customer Feedback
Event Monitoring
Brand Monitoring
NTT Data is a Japanese company that directly consumes and syndicates the firehose for serving analytic tools and system integration solutions. Using its API, businesses can distill the full firehose down in real time on a keyword basis. In addition, NTT Data supports the historical search, and all data back to 2006 is accessible separately.
Customers include:
NHK (Japan Broadcasting Corporation)
NEC Corporation
Plus Alpha Consulting Co., Ltd.
JX Press Corporation
NICT (National Institute of Information and Communications Technology)
NTT Data offers audience-profiling technology built on top of the language-processing engine. Twitter data can be cross-analyzed with customer data from internal, proprietary, or other sources. Already serving customers in the media, consumer electronics, and marketing fields, NTT Data has been working in new areas such as innovative product development with AI and machine-learning solutions.
Contact: nazuki-support@am.nttdata.co.jp
"Twitter data allowed us to accurately identify and analyze 300,000 tourist locations to help improve Japan tourism."
- NTT DATA
Ready to get started? Fill out the form below.
Unsure which partner to pick? Our team can help.