ListenFirst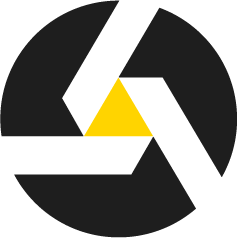 ListenFirst is the premier social analytics platform used by the world's leading brands. We deliver a solution to maximize social media ROI.
Helps with
Consumer & Market Insights
Brand Monitoring
ListenFirst is the premier social analytics platform used by the world's leading brands. We deliver the insights needed to maximize the performance of your social media investment across all social networks, across paid, owned and earned activity. You have immediate access to competitive data across endless brands. And you work with metrics formulated for today's evolving social media landscape.
With a breadth of data and award-winning expertise unmatched in the market, we offer an easy, one-stop solution to optimize social media marketing and maximize ROI. ListenFirst is trusted by leading global brands including AT&T, Amazon,, NBCUniversal, and Peloton.
Understand your target market

 It's the first thing you need to build a solid marketing strategy. Gather social brand rankings using industry intelligence and compare your performance of your brand against an unlimited set of competitors.

Identify social media trends
Identify the topics your audience finds most compelling and let those insights guide you as you craft future content. Pair that with industry intelligence to uncover the market trends that inspire action.
Plan your marketing strategy
When you have access to the industry trends and data-backed success stories, planning your next campaign or partnerships is no longer guess work. 
Analyze your social media campaigns
Gather meaningful data across social media including organic, earned,  and paid Monitor how it all impacts your reception in the market, in the format that works best for you.
Optimize your social media strategy
Refine your content and optimize as you go. Leverage your social media analysis to allocate your resources effectively, identify the right social media influencers or strengthen existing partnerships. 

ListenFirst is able to combine ease of use with incredible depth to create a platform that helps to shape content, analyze results and improve campaigns. All of that functionality combined with the hands-on availability of their staff to answer questions and create detailed reports, it's like having extra members of our team.
Ready to get started? Fill out the form below.
Unsure which partner to pick? Our team can help.