Brandwatch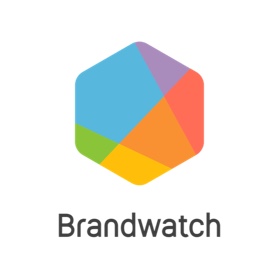 Discover market insights and make them actionable in a variety of functions
Helps with
Consumer & Market Insights

Customer Feedback
Event Monitoring
Brand Monitoring
Social Marketing
Brandwatch is a world-leading social listening and analytics provider, focused on pairing intelligent technologies with beautiful and insightful visualizations.
Brandwatch's flagship product, Consumer Research, gathers millions of online conversations every day and provides users with highly customizable analysis tools to find insights. Marketers and analysts use it for everything from influencer marketing to social lead generation.

On June 1, 2021, it was announced that Brandwatch & Falcon.io will be merging to form an integrated social business
Falcon.io is an industry leader in social media suites and offers an integrated SaaS platform for social media publishing, engaging, listening, advertising, analytics, and benchmarking.

Together, they offer a complementary suite of best-in-class solutions that enable smarter decision-making and streamlined workflows at every customer touchpoint, combining world-leading social listening, analytics, content marketing, customer engagement and market insights.

Brandwatch and Falcon are is a collaborative partner to their customers, diligently working to give users exactly what they need while maintaining its strong innovation ambitions and impeccable customer service.

Real-time brand monitoring
Brandwatch moves at the speed of social, collecting data from Twitter by the second and displaying it in Brandwatch in an instant. This immediate transfer of data allows for live monitoring of your campaigns or for spotting a potential crisis with AI-powered alerting.
Flexible reporting
The value of Twitter data becomes apparent once you can segment it. Comparing each competitor side by side, or each stage of your buyer journey is possible in Brandwatch with unlimited segments available.
Deep historical research
With Brandwatch, you can monitor every Tweet published on Twitter, from @jack's first Tweet back in 2006, all the way up to the thousands of Tweets per second published today. Brandwatch's unlimited searches, dashboards, and customizable visualizations give you the power to analyze every conversation on Twitter.
Impactful social media marketing
Take control of your social media content calendar. Collaborate with internal stakeholders to create amazing content, schedule tweets in advance and measure their performance in real-time as the likes and retweets start rolling in.
Seamless customer engagement
Falcon's dedicated tools for customer service teams allow brands to monitor and respond to Twitter mentions, replies & DM's in real-time. Build advanced team performance reports to analyze and optimize your teams' efficiency.
Ready to get started? Fill out the form below.
Unsure which partner to pick? Our team can help.