Sprout Social Enables Evernote to Deliver Exceptional Customer Care on Twitter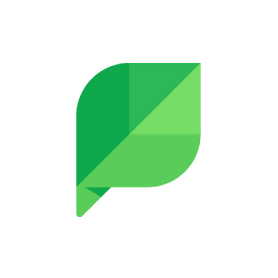 Sprout Social's Chatbots and collaboration tools help Evernote serve customers quickly on Twitter while boosting productivity.
increase in customers helped on Twitter per week
decrease in replies sent per conversation
Evernote prides itself on providing warm, compassionate customer care to its millions of users around the world. However, keeping up with high customer message volume and supporting collaboration between the company's social and customer support teams proved difficult without the right tools. Evernote has partnered with Sprout Social since 2012 to enhance and optimize its customer care efforts.
A core part of Evernote's social customer care strategy revolves around providing timely and effective service using Twitter Direct Messages. Sprout Social and Twitter partnered with Evernote to be one of the first brands to leverage new automated conversational workflow tools within the Direct Message experience. With Sprout Social's Bot Builder, Evernote configured a chatbot to automatically greet customers who Direct Message their Twitter support handle with Quick Reply options to ascertain the subject matter of inquiries. These interactions are routed through Sprout's Smart Inbox, where the support agent is able to jump into an informed conversation that's already in progress. Additionally, although Evernote's social media and customer support teams are located in different offices, they can use the Sprout platform to create and send Tasks to each other containing contextual information important to customer inquiries. Sprout's social monitoring tools also empower Evernote to proactively identify potential customer care issues by collecting all relevant Twitter messages containing specific keywords, hashtags and locations in a single stream for organization and prioritization.
"Before Quick Replies, we were going back and forth trying to get information to solve a customer's problem. Now I can solve the problem with one message."
Dorothy Spira
Social Media Content Manager, Evernote

Sprout Social empowered Evernote to increase the number of customers helped on Twitter while also streamlining collaboration between different departments and supporting proactive customer outreach. The company increased the number of customers serviced on Twitter each week by 80% while decreasing the number of replies sent per conversation by 18%, demonstrating faster issue resolution.
Our solutions
#OnlyOnTwitter
Chatbots
Sprout's Chatbots enable Evernote to quickly respond to all incoming Twitter DMs and route them to customer support agents while saving time on gathering initial information.
Smart Inbox
Sprout's unified social inbox helps Evernote stay alerted to all relevant Twitter messages and seamlessly assign them to appropriate stakeholders across different offices.
Social Monitoring
Sprout's social monitoring tools empower Evernote to proactively identify customer engagement opportunities by automatically tracking relevant keywords, hashtags, and locations used in Twitter messages.