Four ways Brandwatch and Co-op use Twitter across different time frames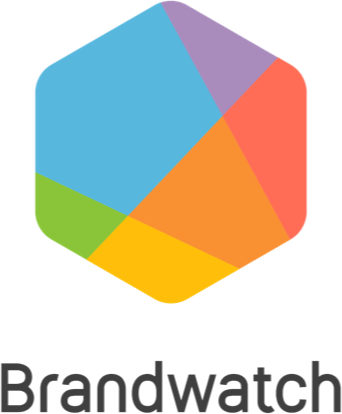 Brandwatch used Twitter data to help one of the UK's largest food retailers generate millions of campaign impressions, reach new customers, and respond to a crisis in less than an hour.
people reached by targeted, one-week campaign
earned impressions on #ReverseAdvent campaign

Social listening expert Brandwatch has been helping Co-op, one of the UK's largest food retailers, glean actionable insights under circumstances that require both immediate action and long-term research.
Twitter data has allowed Co-op to successfully navigate four main challenges: gaining immediate insights, monitoring conversations about competitors, tracking and ensuring the long-term successes of campaigns, and motivating its own teams with real-time social insights.
Responding to a crisis and avoiding a Twitter storm
The term "crisis" means different things for different organizations. Some companies pride themselves on never having encountered one, but for food retailers, every negative mention has the potential to turn into a full-scale Twitter storm. Given the nature of the industry, customer safety and satisfaction are hugely important.
Keeping up with conversations about competitors
Sourcing food ethically is an important part of Co-op's business, and the food policy team is particularly concerned with the ethical issues that Co-op's members think are most important. Subjects like sustainability and ethical trading are tracked constantly by the food policy team who work with farmers and regularly review and rewrite policies surrounding the food Co-op stocks. But keeping on top of customer conversations and news surrounding competitors can be
challenging.
Crafting new campaigns with long-term potential
Immediate action and monthlong campaigns aren't the only time frames important to Co-op's continued success. Longer-term campaigns can generate millions of impressions and reach new customers, but require research, implementation, and tracking.
Motivating teams with dynamic data displays
Quick access to data can keep Co-op teams and departments in the loop, but serving multiple departments with relevant data requires creative display solutions.
The strategy
Use Twitter to find and respond to a crisis in real time
The Co-op team set up Brandwatch Alerts to let them know immediately when certain terms are mentioned alongside the Co-op brand on Twitter, so they can respond as soon as possible. This means high-priority mentions aren't left to be discovered in social inboxes behind other posts.
When the Co-op team received a custom Brandwatch Alert relating to danger at a store last
year, they were able to act swiftly.
Turn trending conversations into campaigns
Using Brandwatch dashboards, Co-op teams check in on the public mood surrounding different ethical subjects and conversations relating to its competitors, then build those insights into their own work.
Last summer, the Co-op team found an opportunity within a conversation. The team's Brandwatch Alerts and Signals surrounding ethical trade were buzzing as a competitor generated a lot of conversation after declassifying their own brand tea from Fairtrade. Many took to Twitter to express their disappointment.
Co-op realized this was a good opportunity to retell their own Fairtrade story and used Brandwatch Audiences to identify influencers interested in Fairtrade, by simply searching for people with "Fairtrade" in their bio on Twitter. They then reached out to those influencers with a blog post written by their Fairtrade strategy manager, simply saying it might be something they would be interested in.
Use hashtag queries to measure interest and opportunity
One of Co-op's most successful long-term campaigns is the multi-award winning #ReverseAdvent campaign, where participants were invited to fill a box with items for those in need each day leading up to Christmas.
Jordan McDowell, Co-op's senior digital engagement manager, came up with the idea in August and set up a query for the #ReverseAdvent hashtag and related terms on Twitter. At the end of August, he was surprised by how many mentions were already appearing, considering Christmas was still months away. This showed him a campaign could be "a big thing."
The team used Brandwatch Audiences as early as September to identify the key players in the conversation and involve them when they started to activate their own campaign. As the Co-op
campaign started, the team sent out boxes, vouchers, and pamphlets to help people make the most of #ReverseAdvent. They kept in touch with participants by sending prompts and asking what would be going in the box that day and who they were intending to give the box to.
Display relevant, real-time social insights across departments
Brandwatch Vizia screens were installed throughout the building and in the foyer to greet everyone as they come in. The dynamic screens serve up real-time insights and social data to key teams across the organization on different floors and departments. Having multiple screens means the central team can display relevant data and information continuously to each of the
environments where the screens are located.
A swift response in less than an hour
Custom alerts enabled the Co-op digital engagement team to act quickly during a crisis. They were able to get the situation under control and craft an official response within an hour. In just 35 minutes, Co-op was able to take control of the conversation and avoid a "Twitter storm" of comments.
2:15 p.m. "Food store danger" custom Brandwatch Alert arrives in team's email inbox, after initial Tweet
2:20 p.m. The issue is flagged for the food PR team
2:50 p.m. The team has been in contact with the area manager, ensured colleagues are safe, and crafted a response for media
A creative new campaign reaching millions of people
The campaign blog post targeting Fairtrade influencers went viral and those influential shares contributed to the campaign's incredible success. While the Fairtrade campaign only ran for a short time, between July 31 and August 7, 2017, it reached 23.5 million people.
A viral #ReverseAdvent campaign and smiley emojis
In the end, the #ReverseAdvent campaign was one of Co-op's most successful campaigns ever, earning 75 million impressions and 278 smiley emojis. The campaign continues to live on, not just in memory but also through the team's use of Brandwatch Image Insights, detecting its logo in online images. A year on from the campaign, the team still sees #ReverseAdvent boxes
in the background of photos.
More engaged teams tapped into Twitter trends
Brandwatch Vizia screens make it possible for Twitter and social insights to be shared instantly and continuously across the business, improving communication and driving faster decisions based on data. By displaying campaign metrics, teams can understand how well their latest campaigns are doing and see key membership data, such as how many new memberships are being sold and how many members have been active over the last few days.
"There's no other system that is as flexible or as in tune with not only how a social media team might need to understand business insights from social media, but also enables you to easily translate those insights into something tangible for teams that aren't social savvy."
Jordan McDowell
Senior Digital Engagement Manager, Co-op

Our solutions
#OnlyOnTwitter
RealTime PowerTrack data filtering
Historical PowerTrack data filtering