 Twitter Official Partners Resources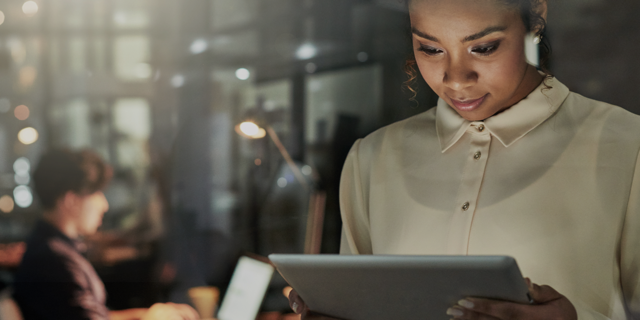 Thank you for being a valued partner in the Twitter Official Partner Program. This Partner Resource center is your go-to for all things related to the program like exclusive assets, language and phrasing guidelines, and other important information valuable to leveraging the full value of our partnership.
Official Partners are a select group of companies that demonstrate superior product offerings leveraging Twitter Data. As a Twitter Official Partner, you have unparalleled access to exclusive Twitter data and insights that propel brands forward in the social space and help them retain their own voice.
On Twitter, conversations happen in real-time, which is why it's important to have guidelines around messaging, sharing and use cases. You also have access to an exclusive resource library, where you can find talking points, decks, and other valuable resources.
Twitter Data helps:
Brands transform their social and customer care strategies by giving them access to  cutting-edge customer insights

Connect brands and organizations with what's happening now so they can understand the public conversation

Solution providers to create unique experiences to understand and analyze the public conversation

Brands and organizations understand when to launch something new
Companies and B2B developers/solution providers can connect with and understand the public conversation of the most valuable audiences and build software solutions to help customers/internal stakeholders to:
Listen, publish and respond as it's happening

Analyze the public conversation to inform business decisions, product development and new product launches


We have three primary domains to help accelerate our mission.
data.twitter.com
The goal of this platform is to improve awareness of Twitter Data by educating and inspiring brand customers and organizations to take action. This site serves as a top of funnel site to help drive users to buy (partners.twitter.com) or build (developer.twitter.com).
partners.twitter.com
The goal of this platform is to improve awareness and consideration for brand customers and organizations to buy. This will enable us to drive lead generation for partners and showcase their success.
developer.twitter.com
The goal of this platform is to improve developer experience and conversion. Here, we will continue to enable and empower developers to build innovative solutions.
Now that you understand some of the benefits of Twitter Data and what you have access to as a Twitter Official Partner, let's take a look at some guidelines on how to represent our brand and our unique relationship.
Chapter 1:
Twitter Official Partners General Messaging Guidelines
Your company is part of a very select group of Twitter data partners, and one of the key benefits of this relationship is the ability to publicly share this elite status as a differentiating characteristic of your solutions. Some of the standout benefits of our relationship include product access, business collaboration, and full access to the enterprise data stream. These are powerful market advantages and ones that also require careful messaging in order to maintain their impact.
This guide will help you to communicate on the unique working relationship and deep product access you have through the Twitter Official Partner (TOP) Program to your customers and prospects.
Twitter wants partners to have a voice
Twitter is a prominent brand and company. We are committed to providing the public with timely, transparent and credible information consistent with legal requirements. As a Twitter Official Partner, what you say publicly can be misinterpreted as a viewpoint 'representing' Twitter. It's not uncommon for observers to conflate partner opinions on products, other companies, corporate decisions or activity on our platform with Twitter "official" views.
Misinterpreted words or opinions from Twitter Official Partners can lead to an unwanted media response.
Messaging Goals and Rules of the Road
We've written this guide to help you communicate about the Twitter Official Partner Program to customers and prospects through the use of Twitter-approved language.
As a Twitter Official Partner, your messaging should:
Help prospective brand customers identify (Your Company) from a crowded market and select the best Twitter-supported solution for their needs, both in the short-term and the long-term

Highlight the innovative solutions resulting from your unique relationship with Twitter

Help (Your Company) drive increased sales
Basic Twitter Official Partner Program Nomenclature
For the purpose of this messaging guide, it is important to understand what is considered a "Public" forum and what is "Private" one. This distinction matters because you are allowed to assert bolder statements about our relationship in a Private forum.
Public Forums
Public forums include but are not limited to:
Websites

Blogs

Press releases

Marketing materials

Webinars

3rd Party Events
In a public forum, you should still describe your company as a "Partner within the Twitter Official Partner Program". This includes using the same TOP badge you already have on your website and materials. You can, however, now use the additional TOP language detailed here:
"Twitter Official Partners represent an elite set of companies who have been recognized by Twitter because of their exceptional products and proven success on the platform. Inclusion in the program is the result of a long-standing partnership with Twitter, developed over multiple years of collaboration."
As part of this relationship, (Your Company) is also working very closely with Twitter to identify new ways that Twitter data can help brands and agencies. With this, (Your Company) has the most complete access to every enterprise data product and stream that Twitter offers and is collaborating with Twitter's product team to bring new, unique co-developed solutions to market.
Private Forums
Private forums include:
Twitter invitation-only events

Twitter Official Partner invitation-only events

1:1 customer/prospect conversations and meetings
In a private forum, though, this is where things get a bit more explicit about your special relationship with Twitter. In a private setting, you can tell customers and prospects that you are "one of a select few exclusive innovation partners within the Twitter Official Partner Program. As part of this relationship, you have unparalleled access to every Twitter enterprise data product including full access to the enterprise data stream and are collaborating with the Twitter Data Products team to co-develop and co-market new products."
Chapter 2:
Twitter Official Partners Messaging Examples
Twitter serves the public conversation as it's happening
It's what's happening, right now. That's why your most valuable audiences are on Twitter when they're most receptive and smart brands #StartWithThem. Twitter connects brands with valuable audiences because they make recommendations and referrals to family and friends and pride themselves on finding the "new." In fact, 53% of Twitter's audience recommend products/services to friends and family.
These guidelines are intended to empower you to promote, discuss and share amazing stories about Twitter.
What *Can* Twitter Official Partners Say About Twitter?
Use the appropriate language to refer to Twitter and Tweets.
Be a good partner to Twitter
Before publishing anything, or commenting on anything publicly, ask yourself whether this reflects the Twitter brand (e.g., does it show a drop in overall traffic?). Would you be comfortable with another company speaking about your brand this way? If not, please refrain from publishing or commenting on it.
Our communications team is a resource for all media inquiries and opportunities and can help assist if there are any questions. Press@Twitter.com is the best way to reach for immediate support.
Generally-approved language (not all-inclusive)
"Realtime access to the full stream of all publicly available Tweets."

"...complete data from the full access to the enterprise data stream allows us to…"

"...this full access to the enterprise data stream is only available from Twitter and enables our customers to…"
Guidelines for @mentioning Twitter users
Respect our users, their trust and safety
In certain instances, you may wish to reference a specific Twitter user or feature them in marketing collateral. Please respect our users' voices, their trust and safety. Please be thoughtful about using their content in a manner that they would expect. You must require their explicit consent before featuring them in marketing material.
Using @mentions to reply to Tweets or include other users in a conversation is a core part of the Twitter experience for individuals and brands. However, the use of @mentions can quickly turn spammy when sent on an unsolicited basis.
Guidelines and best practices ensure Twitter Official Partners are contributing to the public conversation on Twitter by only sending @mentions that users want and expect to receive. While this guidance is applicable for all Twitter users, it is particularly relevant for brands and Twitter Official Partners looking to engage in customer care and marketing activities on the platform.
Automated @mentions
Twitter prohibits sending automated unsolicited @mentions. Automated @mentions are allowed only when a user has indicated a clear intent to be contacted. Complete rules on when and how brands can send automated @mentions (including acceptable user opt-in techniques) are in the Automation Rules.
Manual @mentions
Sending @mentions manually (for instance, through the use of a team of people operating an account) should not be used as a method to circumvent Twitter's policy on automated @mentions. Sending a large volume of manual unsolicited @mentions is a violation of the Twitter Rules, and may result in enforcement action against accounts engaged in this behavior. As with automated @mentions, a good rule to live by is that brands should only @mention users who have indicated an intent to be contacted.
Primary scenarios where brands can be sure that users want and expect to be @mentioned:
A user @mentions or Tweets the name of a brand requesting help, giving a compliment, issuing a complaint, etc.

A user #hashtags the name of a brand requesting help, giving a compliment, issuing a complaint, etc.

A user Tweets a widely known acronym/truncated version of a brand's name (e.g.: "McD's" instead of "McDonalds") requesting help, giving a compliment, issuing a complaint, etc.

A brand tells users that they will reach out to them after they Tweet a specific (i.e.: not generic) hashtag(s). The user Tweets and a brand queries Twitter based on the hashtag(s).
Conversational Tweeting
Brands are part of the conversation on Twitter. So, it is acceptable for a brand to occasionally @mention a user or another brand to participate in an exchange taking place on Twitter, or to give the brand a human voice on the platform. However, these interactions must be both high quality and low volume. Each @mention must be personalized content crafted as a response to an individual Tweet. (Note that templatized manual @mentions are not considered conversational.) Similarly, conversational @mentions must only form a small minority of a brand's overall content on Twitter. Twitter reserves the right to take enforcement action against accounts found to be sending any volume of @mentions that are substantially similar, duplicative, bulk, or otherwise disrupt the user experience.
What you should *not* say
Don't talk about Twitter publicly without consulting us first.
This includes references to Twitter announcements, your relationship to Twitter, products or other corporate news.
Don't reveal, share or reference any confidential information
As a partner, you may be given access to information which is confidential. You may also be given early access to information before we announce it publicly. Please keep it confidential.
Comply with our use case restrictions
If you plan on publishing analysis of Twitter data, please ensure you're doing so compliantly. We strongly recommend you consult with us early in the development process so we can provide you with guidance.

Things to avoid (not all-inclusive)
Feature listings that highlight full access to the enterprise data stream as a stand-alone mention (please do not use the term "Twitter Firehose")

Negative public suggestions that any one (or more) specific competing ecosystem companies do not have full access to the enterprise data stream in an attempt to disparage their offerings


Use Case Restrictions
Twitter data can uncover valuable insights and business intelligence. However, there are certain use cases that do not comply with Twitter's policies and therefore restrict.
Sensitive Information
You should be careful about using Twitter data to derive or infer potentially sensitive characteristics about Twitter users or their content. In particular, don't derive or infer information about a Twitter user's:
Health (including pregnancy)

Negative financial status or condition

Political affiliation or beliefs

Racial or ethnic origin

Religious or philosophical affiliation or beliefs

Sex life or sexual orientation

Trade union membership

Alleged or actual commission of a crime
Measuring the Twitter Service
Do not use the Twitter APIs to measure the availability, performance, functionality, or usage of Twitter for benchmarking or competitive purposes. For example, you should never use the Twitter APIs to:
Calculate aggregate Twitter user metrics, such as the total number of active users or accounts

Calculate aggregate Twitter Tweet metrics, such as the total number of Tweets posted per day, or the number of user engagements or account engagements

Measure or analyze spam or security on Twitter, except as permitted in the Twitter Rules
Any marketing or comms use of insights derived from the Twitter Follower Graph must be reviewed and approved by Twitter before being shared publicly. Twitter Data usage restrictions are publicly available. You can view them here

See the full brand usage guidelines.
Chapter 3:
Twitter Official Partners Guidelines for Marketing Materials Reviews
Twitter Review of All Marketing Materials
Per the terms of our agreement, we require that you share ANY and ALL proposed marketing copy that makes reference of our deeper relationship your access to the enterprise data stream with your Partner Manager and Marketing Lead prior to those materials being made public. We reserve the right to edit, modify or restrict your language selection to keep it consistent with our overarching program messaging. Our goal is to turn around any materials within 3 working days of submission along with appropriate feedback and/or approvals.
What Content Will Need Review?
Beyond copy that uses the boilerplate and approved logos, the following content includes examples where Twitter will need to review content before it's published/distributed:
Joint customer case studies

Blog posts that reference the relationship with Twitter

Promotional campaigns or reports that reference Twitter

Press releases that include references to Twitter

Presentations that reference Twitter

New product announcement that references Twitter
Staying Compliant with Our Guidelines
1. Familiarize yourself with Twitter's data use case policies, display requirements, brand resources and partner marketing guidelines.
2. Make the Twitter partnership team aware of upcoming marketing content early  (2-3 weeks) so there's sufficient time for review and feedback.
3. If necessary, wait on Twitter's official comms approval before publishing content or commenting to press. Twitter aims to review marketing assets within 5 business days.
We build our brand by reflecting who we are — in what we do, how we look, and how we sound.  Our brand is how people recognize us, think about us, and interact with us. We're working from a core set of guidelines so we use our brand assets in a consistent and meaningful way.
Our positioning helps us focus our message so people understand who we are, what we stand for and how we're different from the competition.
If you're just getting started, begin by downloading all of our brand resources.

Design
How we look reflects who we are -- giving visual shape to the voices on Twitter while also showing the critical role we play. Learn more about the elements that make up our design system.

Brand voice
Our brand voice unites everything we say. The guideline is full of tips on how to apply our voice and channel our personality: human, bold, and electric.
Logo
The simplicity of our logo is what makes it great — don't modify it. Our logo is a symbol for what's happening in the world and the people who make it happen. It's a globally recognized symbol that represents freedom of expression, speaking truth to power, and empowering dialogue. Our logo is not a bird. It's a symbol of who we are and what we stand for. Modifying the logo will change what it stands for. We never alter, modify, or otherwise change the logo silhouette in any way. We never animate or make it talk, and we certainly never use it metaphorically. Always make sure to use the logo correctly, to protect its meaning and recognition.
Tweet Treatments
When showing Tweets, we include as much context as possible to build recognition and association back to Twitter.
Twitter Official Partner Logo
Description:
The Official logo for the Twitter Official Partner Program
How to use this asset:
For exclusive use on your website, sales decks, or handouts

Never use Twitter logos or icons as your own.

Please don't incorporate Twitter's marks, in whole or in part, in the name of your company, product, service, website, domain name, application, or website.
Twitter Official Partner Videos
Description:
Twitter Official Partner Videos detailing what is Twitter data, the Twitter Official Partner program, the Twitter data ecosystem, key differentiators, and effective business decisions.
How to use this asset:
Establish credibility when pitching prospects via sales decks

Educational materials for new hires

Share with customers to educate them on the partnership
Twitter Data Slides

Description:
Twitter Animated slides show a high-level view of how Twitter Data works.
How to use this asset:
Establish credibility when pitching prospects via sales decks

Repost Twitter content with your response and analysis
Infographic
Description:
Infographics are available with high-level stats showcasing how Twitter Data leads to better business decisions.
How to use this asset
Pull relevant data points and stats to bolster own content

Utilize case study information for industry benchmarking